Through clearly defined and lived work processes, recurring activities are carried out with consistent quality.
Quality Management: Standards make everyday life easier
Through clearly defined and lived work processes, recurring activities are carried out with consistent quality. This standardization forms the basis for reliable results and enables measures to be taken for continuous improvement. Increase the quality of the work results, systematically optimize your work processes and increase your employee and customer satisfaction.
We will be happy to advise you on the creation of suitable guidelines and processes that suit your organization.
Create & establish competence
As a competent partner, machCon supports you in all areas of IT quality management in understanding the regulatory requirements relevant to your organization and integrating them into your quality management system.
In doing so, we do not press your structures into a rigid framework, but rather build on what already exists. Most organizations live processes, but have not yet formally documented them. This is exactly where we come in and support you in setting up a framework with the appropriate guidelines and processes that fit your needs using the industry standards that are appropriate for your organization (ISO 9001, ISO 13485, GAMP 5, ITIL, etc.).
Are you planning an ISO certification? Our experts will be happy to accompany you step by step and ensure that you successfully complete the certification.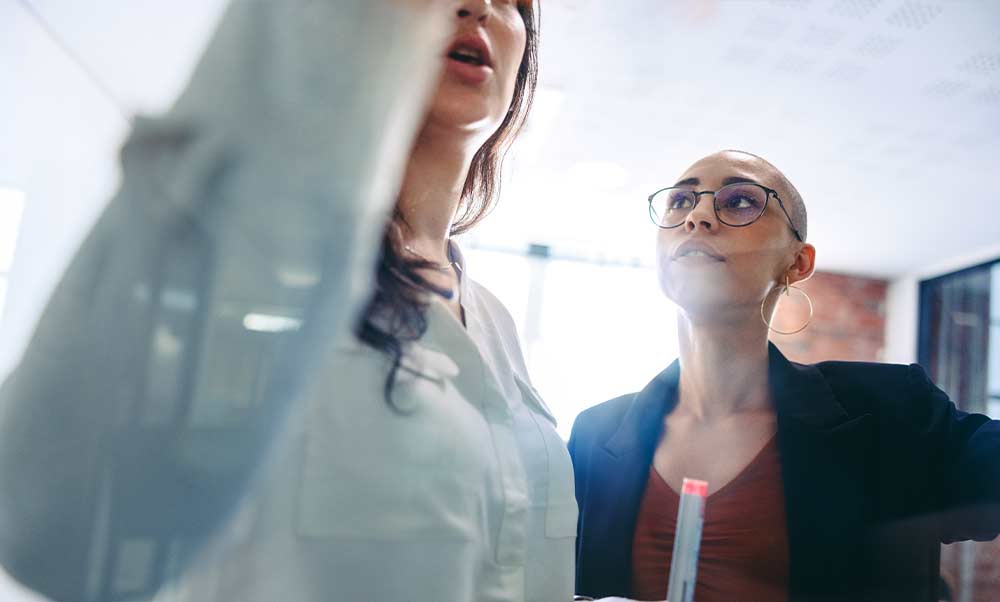 Mergers & Acquisitions IT
Incorporations and spin-offs of companies represent a particular challenge for the organizations involved.
Years of experience in mergers, takeovers, incorporations and spin-offs in the regulated environment makes machCon a reliable partner for customers who have to ensure, especially in the transition phase, that regulatory Requirements are met and responsibilities between the organizations involved are clearly defined.
machCon supports IT quality activities in the areas of:
Integrations (acquisitions)
sell (divestments)
spin-offs
Development of a compliance framework for M&A IT activities
Our Services of Quality Management
As part of our Quality Management services, we offer you the following options.
Guidelines & Processes
machCon supports you in the analysis of regulatory requirements (21 CFR Part 820, 21 CFR Part 11, EU GMP Annex 11, ISO 13485, etc.) and helps you to derive the appropriate measures and map them in guidelines and processes.
In addition, we also support you in analyzing and further developing your existing quality management system.
Mergers & Acquisitions IT
As part of M&A IT activities, machCon experts support you in developing a compliance framework based on your quality management system. Furthermore, our experts support you with quality management related activities in M&A IT related projects to ensure that all applicable processes are followed and regulatory requirements are met.
Quality Assurance
During the entire life cycle of an IT system, machCon experts support you with the implementation of quality management-related activities through to IT quality assurance. We ensure that your IT system is validated according to the requirements and that the validation status is retained until it is taken out of service.
Inspection Readiness
An independent assessment by machCon experts can help you prepare for IT audits and government inspections. Together with your internal experts, we determine the content of such an assessment, carry it out and create a report. We would also be happy to support you in defining and implementing corrective measures based on the findings in the report.
Computerized System Validation
To ensure that an IT system is ready for the intended use, machCon experts support you in all validation activities. We ensure that the system works as specified, meets the needs of the business and complies with all relevant applicable rules and regulations.
ISO Certifications
machCon supports you in your certification activities and helps you to derive necessary measures and map them in guidelines and processes. In addition, we offer to carry out an assessment to uncover any weak points so that they can be remedied before the actual certification audit.
Novartis Pharma AG
Fantastic Business Analysts!
I'm absolutely happy to have machCon onboard within my projects. They have an incredible drive and are solution oriented while keeping a friendly and positive working atmosphere
Roche Pharma Research IT
machCon is like TopGun's Maverick!
I have to say that I totally love working together with machCon – They have very good Project Managers & Coordinators as well as great Business Analysts and Technical Experts.
Head of Global TechOps IT
Sandoz International GmbH
Highly skilled Project Managers
I was collaborating with machCon for a large scale project and was absolutely satisfied with the performance. The Project Manager did a great job & socialized smoothly with the whole team.